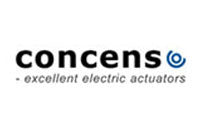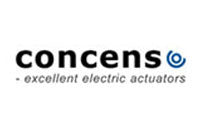 Concens
"excellent electric actuators"
Concens A/S develops and produces in-line actuators, which are characterised by small dimensions and a compact design, high precision in the control of movements as well as reliability. Moreover, Concens can supply actuators in stainless steel with a waterproof construction so that the application options are broadened to the wet food industry, marine etc.
Through recent years, Concens has experienced an increasing interest from the machinery industry for electrical in-line actuators. The industry has discovered that with in-line actuators, solutions can be installed and serviced faster than the traditional pneumatic and hydraulic systems.
Today, Concens A/S has distributors on the majority of European markets as well as in Israel and South Korea and currently supplies many of the largest European companies within rehab
and the machinery industry in particular.